Garnishing Collection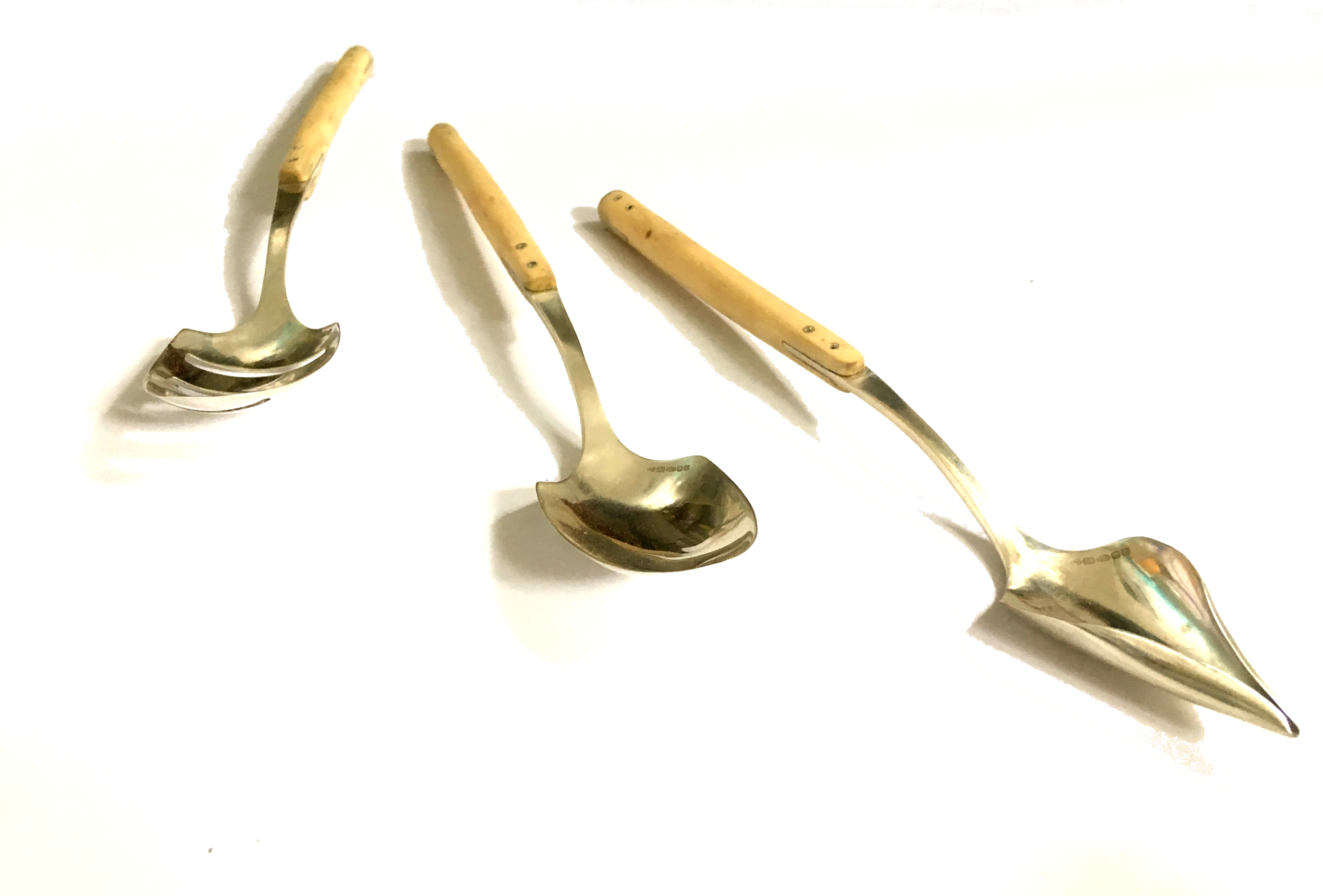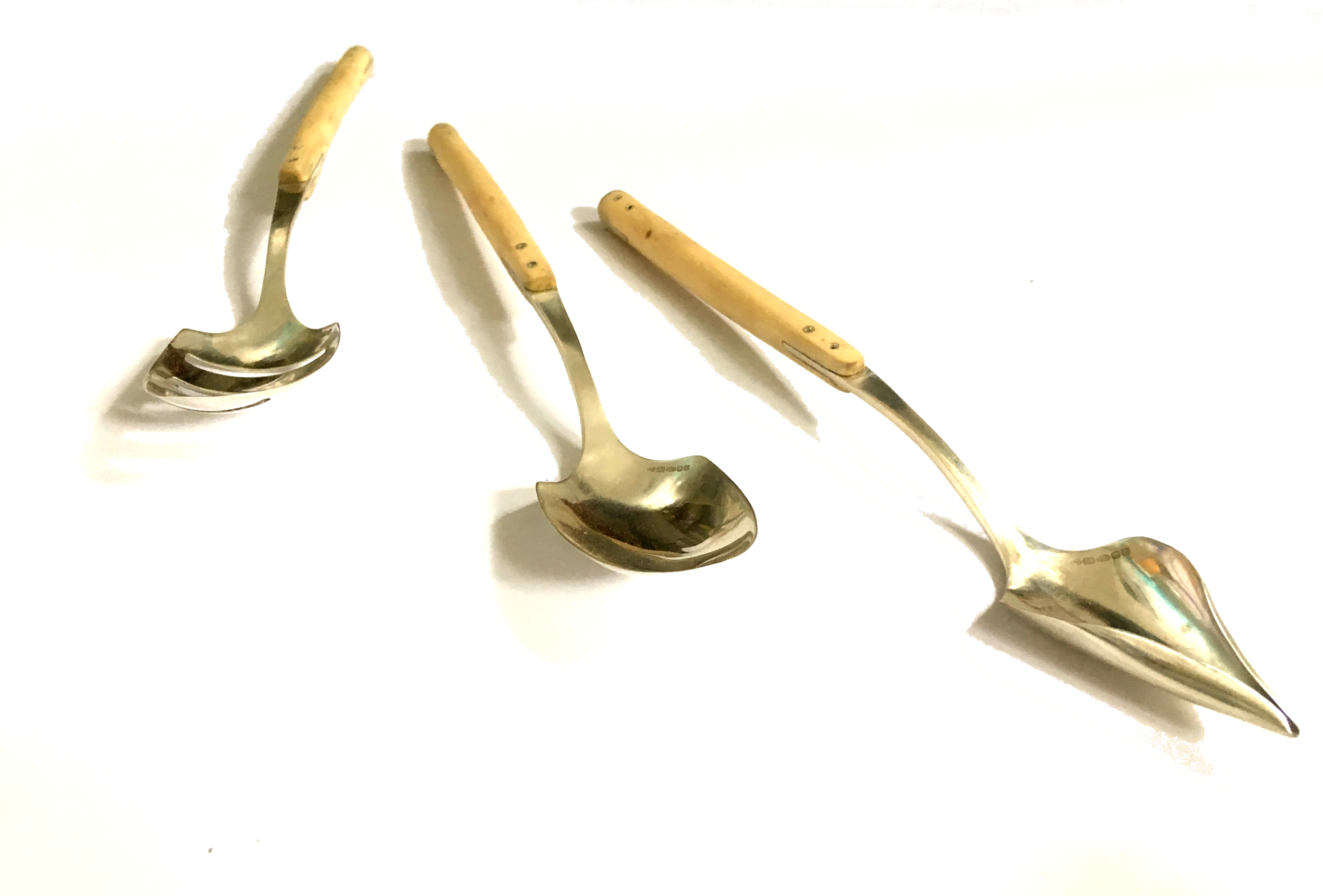 Garnishing Collection
Hand forged from sterling silver to create a beautifully balanced and weighted serving, straining and saucier. Attached to a holly branch handle that has been seasoned, sanded and oiled to give a smooth silky texture and a layer of protection when being used.
Stunning set of cutlery for the connoisseur and food enthusiast out there.
Perfect for many occasions ranging from anniversaries, to christenings and to that special treat for yourself.
Measurements: 20cm length - 5cm wide (each piece)